Internationally Acclaimed Singer-Songwriter Mim Grey Teams Up with Legendary Guitarist Robbie McIntosh for Highly Anticipated Studio Collaboration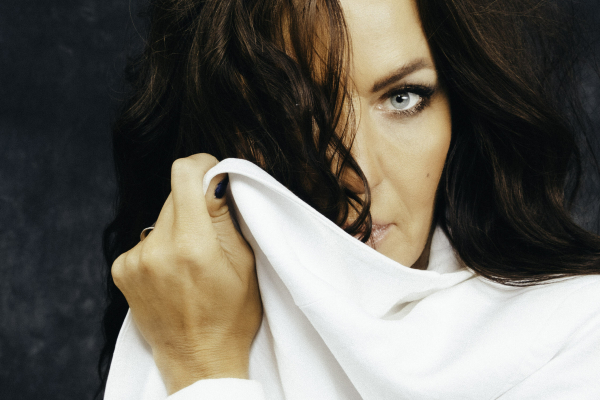 21 August 2023
Renowned singer-songwriter Mim Grey is making waves once again as she announces her return to the studio, joining forces with the legendary guitarist Robbie McIntosh. Mim and her musical collaborators are set to release a highly anticipated single this October, marking the beginning of what promises to be an exciting new chapter in Mim Grey's musical journey.
Mim Grey's music has captured the hearts of audiences worldwide, and her partnership with Robbie McIntosh is a thrilling development for music enthusiasts. Robbie McIntosh, known for his iconic work with various musical legends, has described Mim as a "female John Mayer," a testament to her extraordinary talent.
"I am truly thrilled to collaborate with Robbie McIntosh in the studio. His musical genius and my passion for storytelling through music create a synergy that I believe will result in something truly special," said Mim Grey.
Mim Grey has been in high demand over the past few years, lending her unparalleled vocal and multi-instrumentalist talents to a variety of international household names. During this period, she has been collecting a treasure trove of new song ideas that have yet to be fully realised. The time has finally come for Mim to bring these musical stories to life, and she is excited to share them with her fans.
"I've always believed in the power of music to connect people and tell stories. These new songs have been brewing within me, and I am beyond excited to finally record and share them," Mim Grey exclaimed.
Fans of Mim Grey will be thrilled to know that she has hinted at the possibility of re-releasing her 2014 chart-topping hit 'Xmas Kiss' in December, alongside an array of fresh and captivating new material slated for the early part of 2024.
The musical journey does not end in the studio. Mim Grey's ambitious plans include taking her new songs on the road with an extensive UK tour scheduled for next year. Audiences can expect an unforgettable live experience, an evening with Mim Grey is an evening of musical allure that lingers long after the final note fades away.......
Mim Grey's remarkable talent has garnered praise from some of the industry's most respected voices. Sir Tom Jones enthused, "She's my favorite singer," while Rick Wakeman described her as "a wonderfully talented singer and an amazing lady." Michael Ball proclaimed her voice as "the most beautiful to come out of the UK in a very long time."
Mim Grey's musical journey continues to captivate hearts and minds, and her upcoming collaboration with Robbie McIntosh is set to be a defining moment in her career. As Robert Elms of BBC Radio London cheekily put it, "She's rather good and rather gorgeous, but don't let that influence you."
Stay tuned for the release of her single this October, and get ready to embark on an enchanting musical adventure with Mim Grey and her band on the road.
You can hear Mims work on
Spotify
:
https://open.spotify.com/artist/7kdZf8zP2uqmZyvz77iBut?si=0sOOY1m_TkOr0eSU2B7DNg
Apple Music:
http://music.apple.com/us/artist/mim-grey/369214790
For press and media inquiries, please contact:
Anna Peska -
media@mimgrey.com
Follow Mim Grey on social media:
Instagram: @mimgrey
Facebook: facebook.com/mimgrey
Twitter: @mimgrey
About Mim Grey:
Mim Grey is an internationally acclaimed singer-songwriter known for her evocative vocals and skillful multi-instrumentalism. With a musical style that effortlessly blends country, pop, rock and soul, she has captured the hearts of audiences around the world. Mim's collaboration with legendary guitarist Robbie McIntosh marks an exciting new chapter in her career, promising a fresh and captivating musical journey.
About Robbie McIntosh:
Robbie McIntosh is a legendary guitarist renowned for his exceptional contributions to the music industry. With a prolific career that spans decades, he has collaborated with some of the most iconic musicians in history including The Pretenders, Paul McCartney, Norah Jones and John Mayer. Robbie's partnership with Mim Grey in the studio adds a new layer of excitement to his already impressive musical legacy.